The new lockdown measures in England, implemented since Thursday 5th November may have left you wondering what your options are in terms of moving home, or even going to look at properties for sale or rent?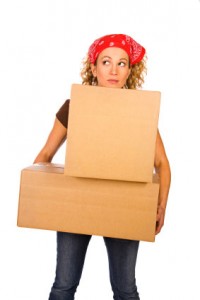 Can other prospective buyers come and look at your own property with a view to purchasing or are they confined to peering through the window or simply looking at photos before they make their decision? Are you allowed to have an Estate Agent visit your house to give you advice on selling?
In order to answer your questions, we have been working closely with our governing body and the Guild of Property Professionals to interpret the latest government advice and the good news is that the property market is still very much "open for business".
If you are due to move home and have either agreed a sale or exchanged contracts, then you are allowed to continue with your move during the current lockdown restrictions. If you have agreed to rent a property, then again you can still carry on with the move. Appointments can still take place at properties being marketed, so long as strict Covid-safe guidelines are followed (including no more then the agent and the buyer being present, the property should also have been sanitised prior to the appointment and those present must wear masks, gloves and observe social distancing).
Most good solicitors and removal companies are still operating safely at the current time. It's worth also bearing in mind that there is a backlog of properties waiting to exchange contracts so timescales are slower than normal. For rentals, timescales haven't really changed so good news there.
"My property isn't getting any interest. Is it because of Covid?"
Probably not, the market is still very buoyant. If this is the case please contact us as we can almost certainly help you.
So if you need to move home or are looking to either sell or rent your property, call one of our experts for further advice on 01926 298 298.