A Sign Of The Times
Selling and Buying property is an ever changing game. The last few years have seen monumental changes to the way that people search for suitable properties to purchase.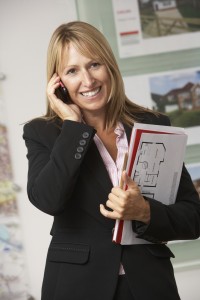 With an increasing proportion of the initial searching being done online, buyers can search for their next home or investment from the comfort of their armchair or whilst sitting on a train or perhaps even while at work (heaven forbid!). Just a few years ago the property information would have come in the form of a long winded and tediously long description of the house or apartment in question, with paragraph after paragraph about fixtures and fittings, kitchen worktops and glazing descriptions.
Nowadays of course, these boring write-ups are all but forgotten and have been replaced with high quality photographs, detailed floor-plans and HD Video Tours, especially from the higher quality estate agents.
The one thing that remains the same is when the buyer actually goes to view the property in person. Modern gadgetry at this point is irrelevant and all that matters then is for the estate agent to show skill and understanding of the buyers' requirements and help them in making the correct decision. And if the property they are viewing is not suitable, a skilled agent will be able to suggest a suitable alternative. That's where we come in.
Our viewing representatives have years of experience and will help to get your property sold for the maximum possible value. They also work at weekends and in the evenings on selected days, meaning greater flexibility and more sales agreed for you, our customers.
Now that's progress….