Can't sell? Try renting your property out!
Warwickshire Property Market: Rental Demand Skyrockets as Sales Slow
In picturesque towns such as Kenilworth, Coventry, and Stratford-upon-Avon, an unusual trend is taking root in the property market. It appears that homes listed for sale are being overlooked, often left on the market for extended periods without prospective buyers showing interest. However, an intriguing counterpoint emerges when we take a look at the local rental market. Rentals are being snapped up at an unprecedented rate, often within hours of being listed.
So, what's driving this seemingly paradoxical scenario in the property market?
Surging Interest Rates and Dwindling Lettings Stock
At the heart of the matter lies the 15-year high interest rates that are currently acting as a deterrent for potential home buyers. This surge in borrowing costs is forcing many to reconsider buying property and instead opt for rental accommodations. In particular, first-time buyers who may lack substantial savings are feeling the pinch.
On the other hand, the lack of available rental stock is fueling a frenzied rush for the limited properties that come up for lease. Recent data suggests that the demand for rental properties far outstrips the supply, leading to a situation where rental listings are often removed within minutes of being advertised.
In a striking example, a property was listed for rent in West Coventry and had to be taken down just 15 minutes later. The response was overwhelming, with phones ringing off the hook and viewings oversubscribed. Some Kenilworth Letting Agents have also described similar scenarios. It is indeed a sellers' market when it comes to rentals, and property owners are finding that their listings are hotter than hotcakes.
The Silver Lining: Challenges Turn into Opportunities
While the situation does present challenges, particularly for those attempting to sell their homes, it also offers unique opportunities. Property owners who are struggling to find buyers might consider switching gears to take advantage of the buoyant rental market. This tactic could potentially offer a steady income stream, offsetting the costs of high-interest rates, and providing a profitable stop-gap solution until the sales market picks up again.
Additionally, in such a tight market, landlords have the luxury to be more selective about their tenants, possibly leading to longer tenancy agreements and less turnover, thus saving on the costs associated with vacant periods and new tenant acquisition.
The unprecedented circumstances have also created an environment ripe for property investment. Those with the capital to invest could find lucrative opportunities in purchasing properties to lease, capitalising on the high rental demand and attractive rental yields.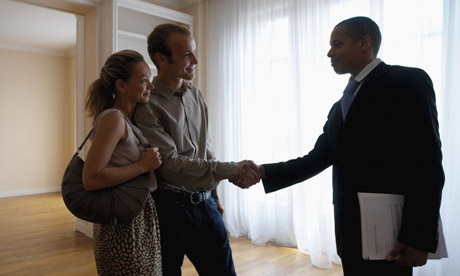 Looking Forward
Given the current economic climate and housing market conditions, it is likely that this trend may persist for some time. However, every challenge in the market also provides a chance for innovative solutions.
The property market has always been cyclical, and while high interest rates and low rental stock have created an unusual dynamic in towns like Kenilworth, Coventry (where there are unique opportunities within the Coventry Student Rental Market), and Stratford-upon-Avon, they have also opened up new opportunities. As the market continues to adapt and evolve, it will be interesting to see how landlords, investors, and potential home buyers navigate these changing tides.