Why Brazil Always Win The World Cup
The most common fear I hear from vendors is that their property might sell for less than full market value.
This is perfectly understandable but often leads to a defensive pricing strategy when their home goes on sale. Their "defence" is to set a high asking price because they are worried that buyers will try to knock them down. The high price leads to a muted response from buyers and a long slow sale. Eventually, after many months on sale and a couple of price reductions they are forced to let the property go……………….for less than full market value. A defensive strategy is counter-productive.
The offensive pricing strategy comes from confident vendors who are prepared to overcome their natural fears. Their "offence" is to set a competitive asking price (less than other similar properties in the area) because they know this will attract lots of buyers and give them the initiative.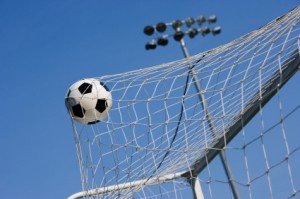 The competitive price brings a flood of viewings and lots of offers. The frantic buyers then desperately try to outbid one another and the vendor gets to cherry pick a buyer who can proceed quickly. The property often sells within days and for………………full market value. The offensive strategy works.
Great offence always beats great defence and that's why Brazil always win the World Cup.