Selling Property Is Simple!
Question: When is a property unsaleable?
Answer: Never.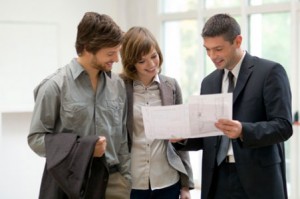 Put quite simply, every property has a market value and can be sold in a matter of days or weeks. This may sound incredible, especially if you have been on the market for months (or even years) but it is absolutely true.
If a property is stuck on the market then it is for one of 3 reasons. Firstly, the vendor is not motivated to sell, secondly the property has not been marketed correctly or thirdly the property is not being advertised at the right price. There is no other reason why a home will not sell.
Bad neighbours, busy roads, railway lines through the garden, poor decor, old fashioned kitchens, not enough bedrooms, pink bathroom suites, unfinished extensions, holes in roofs, lack of parking, too many bedrooms, no heating system, poor location……………………….. THESE ARE NOT VALID REASONS FOR A PROPERTY TO BE STUCK ON THE MARKET. They are simply factors that negatively affect the value of a property.
So if you have a property that has been stuck on sale for a long time and you think it's not selling because of the motorway at the bottom of the garden, think again. It's simply the wrong price.