Why All HomeBuyers Will Soon Be Unemployed
Ok I admit it's been about five years since I last bought a property but what I can remember distinctly is this:
Both myself and my partner were at the time working long hours through the week and so going to view properties on sale was difficult. It was summer so we could do late evenings (while it was still light) but weekends were best for both of us. That meant Saturdays & Sundays.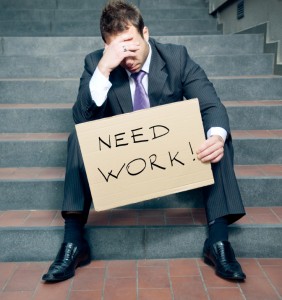 If this is similar to your own situation then you might be wondering why nearly all of the independent Estate Agents in town are closed at the weekend beyond Saturday lunchtime. Well let me explain the reason. It's perfectly simple………….They don't like working weekends so they don't bother staying open!! This is despite the fact that many buyers require weekend viewings.
That's very bad news if you're about to put your property on sale because you are going to miss a lot of opportunities and your lazy Estate Agent could cost you a sale. Unless that is you manage to find a buyer who is unemployed and can come and view on a Tuesday afternoon.
The other option is to sell with Elizabeth Davenport. Our office is open until 4.30pm on a Saturday but we answer the phone on Sundays and are happy to organize accompanied viewings throughout the weekend and late on weekday evenings. Call us today for a free consultation.