Smoking Guns & Listening To Only What You Want To Hear!
Again our speed of sale has put us in the number 1 spot in Coventry with a current average of just 7 weeks from promotion to sale!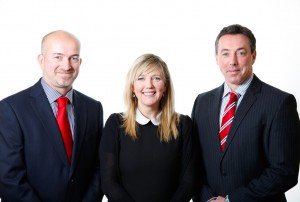 After agreeing a sale on a large four bedroom Semi Detached house on Baginton Road, the owner, already very happy with the volume of offers received, was understandably delighted. This led me to value another property on Baginton Road and in doing so my research drew me to review asking prices and actual sale prices in  the surrounding areas as well.
Armorial Road, where a recent sale of ours became one of the highest sold on the road in many years provided the Smoking Gun I needed. Since 2010 there have been 8 sales on the road with a mean average price of almost £375,000. In the same period the mean average asking price has been £420,000. At present there are properties for sale for £475,000 and £465,000. Not since October 2006 has a house sold on the road for over £450,000 and in the last three years sales have ranged between £280,000 and £440,000. The property we sold had been on the market with other agents for over 6 months at an asking price that was nowhere near correct. It was poorly marketed and overpriced. That is why it didn't sell. The asking price was simply too high.
As purchasers you have the same access to property records on www.landregistry.gov.uk , www.rightmove.co.uk and www.nethouseprices.com as we do. Possibly more importantly, so do mortgage lenders! So when an agents wow's you with a price that is above your expectations do a little research yourself too. You'd be amazed how may agents have a punt figure just to make you say yes. You'd also be amazed how many agents can earn commission's without even selling your house and just listing them. It's a bad trait and one that gives the industry a poor reputation. It will also lead to your house sitting on the market without interest whilst others may sell around you. Our website www.elizabethdavenport.co.uk carries google + reviews and www.allagents.co.uk also features really positive feedback form our venders and purchasers. We'd be delighted if you have the time to read a few!