The Beeb, Microclimates & Fiona Bruce!
By Mark Walmsley.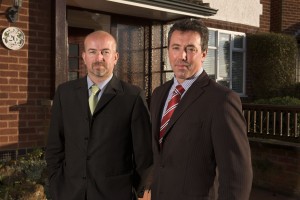 We are confident that we remain the only Estate Agent in the Region to have successfully sold an HS2 "Blighted" property to a private buyer in Burton Green. We have also successfully sold property to HS2 themselves. Our conversations with the local press, the Guardian Newspaper and the BBC led us to being the Coventry Estate Agent chosen to reflect upon the differences between our Cities property prices and those of the Big Smoke. Maybe Monaco and Milton Keynes or Singapore and Stoke on Trent could have led to similar conversations, but if the BBC asked for professional opinion, we were only too happy to offer one.
The crew were professional and there questions were all valid and sensible. However it was no surprise that so little was aired. It will remain true what Frederick Wiseman, the distinguished Documentary filmmaker of the 60's and 70's alluded, "If you wish to tell a lie or misguide the general public then Documentary is the medium to do so".  Suffice to say, when asked by the director how the property market in London affects activity in Coventry I might as well have countered  "How does Fiona Bruce presenting the 6'0 Clock News as well as The Antiques Roadshow affect your role at the BBC?". One does not affect the other.  Edward Lorenz' Butterfly effect is not at work here either. You could almost drop an "Eden Project" dome over the city to uppercase it's microclimate status.
An astronomical 25% hike in Central London a nationwide housing boom does not make.
The reality in Coventry and hopefully it will continue, is that of a steady affordable rise with a variance in those suburbs more favoured by quality schooling and prestige. But all sellers must be aware that there is a "lust" factor playing it's part in property prices too. This will create anomalies in whichever area you live. This is where the seller, the buyer and the agent can make a difference. Place the national statistics in a draw for a moment and make a sigh of relief! If you want to emulate the Big Smoke's Housing Boom then present your property for sale with elegance and style, practicality and cleanliness and your property sale could certainly be the New York of your Neighbourhood rather than the Northampton!