Rubbish English Football = Time to Buy Property
Every time the football World Cup comes round, expectations are high and "England Expects". A good run in the tournament for the men in white translates into a long happy summer and the onset of the "feel good factor".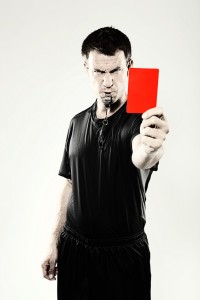 And in the past, statistics have clearly shown that when England do well and reach the late stages of the competition, a happy buzz is created throughout the land which causes people to go out and spend money, whether it be on cars, electrical goods, holidays, and even property.
Well sadly this time that hasn't happened. Two dismal results against mediocre opposition has dumped England out of the tournament and (at time of writing) a pending third game that could prove to be embarrassing. No feel good factor.  🙁
Here's a sneaky tip: If you're in the market place to buy a property then go and buy something right now. Whilst everyone else is sitting at home feeling sorry for themselves and dreaming of Italia 90 or Euro 96 you can go and put an offer in on that dream home and with no competition to outbid you, that house could be yours!  🙂
And when Euro 2016 starts, all of your friends will want to come and watch it at your place (if we qualify!). For more tips on football & buying and selling property visit our website or call 02476 010105.