Join our Winning Estate Agency!
WINNING FORMULA:  HAPPY STAFF = PRODUCTIVE STAFF = BETTER RESULTS = HAPPY CUSTOMERS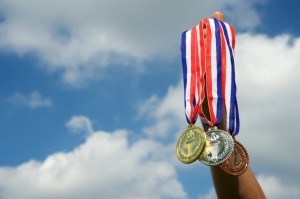 As sales volumes increase with the ever-improving housing market, Elizabeth Davenport is expanding it's operations and requires both new properties to sell and at the same time requires an experienced office supervisor/senior negotiator to fit into their expanding operations. The successful candidate will bring with them several years in the industry and a track record of successful sales experience.
At Elizabeth Davenport our staff are well rewarded for their efforts, meaning they are highly motivated and this leads to better sales results and more satisfied customers whose properties sell quickly and for full market value due to a combination of unsurpassed marketing material and also expert valuation processes.
Our branch at 23 Warwick Row has a happy, relaxed atmosphere which creates the perfect environment for efficiency and seamless processes. This reflects on both our staff and our customers, who continually leave positive feedback following the services they receive from us.
To arrange for a free valuation of your property or to apply for a role in our growing operation please call our Warwick Row office on 02476 010105.