Coventry – Euston – Sales Express!
Although I can't see Coventry becoming North Londonshire any time soon it is worth bearing in mind that local government development agencies have come up with such bizarre  concepts in London's more popular commuter towns in recent years.
With a travel duration of 60 minutes from Coventry Station and annual costs being in the region of £7500 it is no wonder we are finding more and more buyers visiting from the Big Smoke. This annual cost of travel is as little as 1% of the average price difference between  houses in London's Zone 1 and 2 and Coventry itself.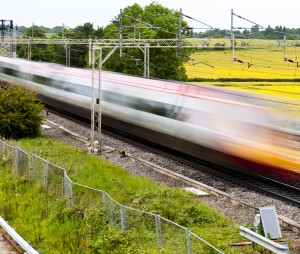 With Nationwide showing a 26% growth in central London and a steady but not so spectacular increase circumnavigating its core, the ability to commute can offer both a healthier lifestyle and a happier wallet as well. With the opportunity to own more substantial property at a fraction of the cost, the once traditional lure of towns such as Reading, Hatfield and Luton can be bettered at even lower cost by travelling just a few miles further.
Kettering, Peterborough, Luton and Basildon are in the top five most cost-effective towns within a 70-minute commute to central London. Coventry sits even closer if we use the Coventry – Euston line.
We have seen tremendous interest in properties within easy access to Coventry Station. Styvechale, Cheylesmore and Earlsdon are all appealing to Londoncentric buyers wishing to spread their wings.
What with the new FriarGate development dramatically improving the entire Station area we could soon see Coventry and its surrounding Villages become a genuine commuter hub. Seemingly this city is certainly becoming one to to invest in and one that should see more families making it there own. Now that can't be bad for anyone can it.