PROPERTY PRICES SET TO RISE IN 2022
Just 2 weeks into the new year and a pattern is already emerging for the year ahead. Rightmove have just reported the busiest start to the year ever in terms of new enquiries, yet at the same time reported the lowest stock levels ever.
For those of us who did GCSE Economics, one thinks of the Demand vs Supply graph and the inevitable move up the graph this leads to in terms of price. For those of you who were lucky enough to avoid studying Economics at school then simply picture a shop full of eager buyers and just a few items left on the shelf, the inevitable rush this would create and the shop owner effectively being able to 'name her price'. It's not rocket science.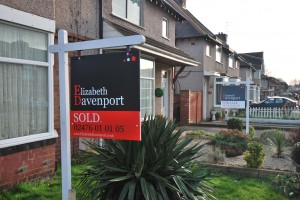 The current shortage of property for sale seems to be exacerbating the problem, with some homeowners (who need to move) scared to go on sale for fear of not being able to find somewhere to move to. Understandable but not logical.
February, March and April are traditionally the 3 busiest months of the year for the sale market, and the signs are there that new stock will be coming available very soon. All 3 of our branches are currently busy with valuations and the pipeline of new property is building up.
Do you need or want to move in 2022? If so the best properties will likely be coming to market over the next few weeks. Will you be ready and able to pounce when the RIGHT property becomes available or will you miss out yet again because your own home wasn't sold or wasn't even on sale?
Elizabeth Davenport can offer you a no sale/no fee option so if you market with us there is no risk of being out of pocket. If you can't find somewhere suitable to move to then you simply stay put and there's no charge. Invite our expert valuer to visit your home today and get free advice on your property value and the current market conditions. We'd love to help.