2022 – What next for the property market?
Following the new year celebrations, you may be wondering what lies in store for property prices. Perhaps you are thinking of moving this year or looking at your investment portfolio and looking for some pointers as to where prices might go in 2022?
If that's the case then you're not alone. After a very busy year in 2021 for property sales, things cooled off a little at the end of the year. Does this mean that without any Stamp Duty holiday, 2022 will be much quieter?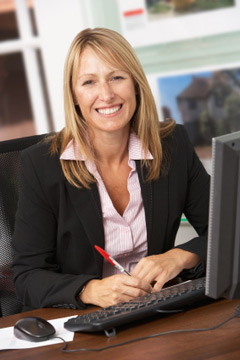 Our office opened for 2 days between Christmas and New Year and if the activity during those 2 days was anything to go by, then the market 'bears' will be disappointed I'm afraid and the market 'bulls' will be excited going into New Year and Spring.
Demand remains high for all of the properties on our books. The fact remains that many workers need to move this year due to changes of jobs and large numbers of sales each year are also due to forced circumstances, so the 'wait and see' gang are just a very small portion of the market place.
The main unknown for the year ahead will be supply, but if things remain similar to the last few years then demand will outstrip supply again and that will only create further upward pressure on property prices. Interest rates may go up a little but still remain historically low, so the cost of borrowing and the availability of mortgage funds remain strong factors in all of this.
Ultimately the market looks strong going into 2022 and property remains a strong investment prospect for the foreseeable future. If you would like further advice for the year ahead on your property then call our office and speak to a professional. We're here to help.