Only Two Weeks Left!
There's only two weeks left of our amazing £100 cash offer. We' ve been overwhelmed by your response so far! Lots of homeowners have been clever enough to take up this great deal by switching estate agent to Elizabeth Davenport.
In case you've been visiting Mars for the last few weeks the offer is this: you switch agent and we give you £100 cash up front.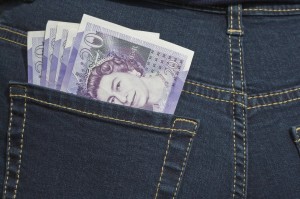 Yes, that's one hundred pounds straight into your pocket.
And the best part of the deal is, we guarantee to sell your property. So that means at the end of the 12 week agency period if we haven't found you a buyer you can simply walk away with your £100. Its' the least we can do.
Call our office today on 02476 010105 and arrange for your free appraisal with absolutely no obligation. Our experienced valuer will visit your property and give you honest, professional advice on where your sale is currently going wrong and explain what we can do to help. If you're happy to go ahead then we give you £100 cash up front and then we  market your property on a sole agency basis for 12 weeks.
But rest assured, we're confident we'll arrange a sale long before the end of the 12 weeks. Our average sale time is 7 weeks but over half of the properties we sell go in less than 4 weeks. So don't miss out and pick up the phone today!