Fending Off The Cowboys
A question we get asked again and again is "What's so different about Elizabeth Davenport Estate Agents?"
The simple answer is "Excellent Customer Service". Our clients are the most important people in our business and so we treat them accordingly.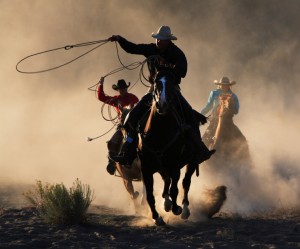 Only last week a prospective customer called me and asked "I don't see why you will be any different to the rest?" She went on to explain that her property has been on sale for over 6 months with three different estate agents and she was at her wits end. The words she used to describe the other agents included "cowboys" and "insulting". And these were well established, local, well known independent estate agents she had dealt with. What on earth had they been up to, to create such mistrust and animosity amongst their own clients?
The answer of course is "They Provided Poor Customer Service". The lady in question had been given poor initial advice and then passed from pillar to post when her property couldn't be sold. Ultimately she was let down and ignored. (If she is reading this article then I invite her to call our office back as we can definitely help).
In the three and a half years since our Coventry office opened a grand total of just 4 (yes that's four!) former clients of ours have taken their business elsewhere and not a single one of them had a bad word to say about us. Even though we ultimately didn't manage to sell those four properties, we still provided a satisfying customer experience and the clients all appreciated that.
So if you want a premium service then call us today on 02476 010105. If on the other hand you prefer "The Dukes of Hazard" then please turn the page…………….