HELP YOUR CHILDREN ! THEY'LL NEED IT !
Whilst the recent birth of my second child only a week or so ago has left the Dad within me contemplating nothing but cuddles, gurgles and kisses, the Estate Agent couldn't be faulted for wondering if my children will ever be able to afford a house at all.
According to recent research those actively motivated, fully employed, first time buyers are having to save for an average of eight years to acquire the basic deposit needed to by their first property. I don't work for the Department of National Statistics but my children having full time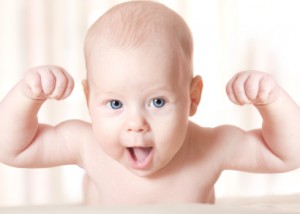 employment could well be triumph enough. Buying their own property could simply be the icing on the cake. 60% of first time buyers receive help from parents and grandparents and if it's possible to do so then I would certainly like to honour this statistic. I would love to believe I'll have the ability to pass lump sums to each allowing them to purchase their first home.
Could this be realistic though? It's cost enough raising children whilst maintaining the ability to pay a mortgage, financing the family car and facing the inevitable breakdowns and household dilapidations that running a family require. My head began to ache (could have been lack of sleep?). Here are a few suggestions Elizabeth Davenport's financial advisors have recommended to me.
There are many ways that a parent or grandparent can help their children with that DO NOT involve parting with their own assets. Remortgaging your own home, with the right advice, may mean that your own repayments raise but you will have released a sum to enable your children to pay for their own house rather than Mr & Mrs Landlord's!
Even more generously minded parents or grandparents who seek to downsize themselves will find tax benefits in gifting monies to their offspring rather than allocating it as possible inheritance. This is a particularly tough conversation to instigate with Grandpa as it involves giving money and death but nonetheless it may be one that an astute Grandma could initiate instead!
Thirdly the ability for a working parent to guarantee a mortgage loan can help top up the deposit. Certainly if their own professional history and credit rating is credible this can be a very valuable tool in securing the right property rather than the compromised shed in not as bad a location as the other forty you looked at!
Finally, despite there being a raft of other options available I'll present the ultimate. If your relationship with Mum and Dad is faultless and you truly remain the apple of your parents eye then a mortgage can be guaranteed via a charge on the parental home. This is a massive trust related gesture which is essentially a declaration that you can trust your children implicitly and they honour you enough to never default. This, of course will be my chosen path because as every new parent is certain, their children will be faultless!