Why Global Warming is a Scam
Since the beginning of history a favourite outcry to gain attention has always been "The End Of the World is Nigh!"
Each generation assumes that they are the gifted ones that will have the honour of destroying the earth once and for all.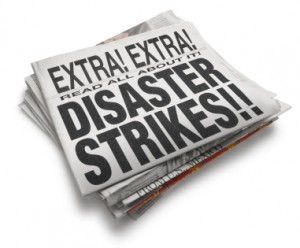 The reason for the final destruction varies and has ranged from an "act of god" to a "cataclismic natural disaster" to more recently "manmade self inflicted global warming".
Such predictions of impending doom sell newstime and quickly collect public support and outcry. At the same time predictions of impending happiness, success and world order are pushed aside and ignored. Sadly, good news simply doesn't sell.
By the same token, predictions of a stable housing market where prices are steady and properties sell quickly to happy buyers with good credit ratings are overlooked in favour of stories about housing price bubbles, crashes, repossessions and mortgage scarcity. The "housing shortage crisis" sounds much more exciting than "housing harmony" and "steady sales and rebuilding".
My prediction for the next 3 years is for steady growth and very gradual increases of prices, probably in line with inflation but no more.
I tried to sell this story to the press but surprisingly they weren't interested. Now if I'd told them that prices were set to sky-rocket……………………..