Does the Presentation really affect the Value?
In a boom market, where everything that goes on sale seems to sell instantly with multiple offers and buyers clamouring to purchase, we sometimes get asked the question: Does the presentation really matter that much? Surely the property will sell anyway is this market?
That may be the case, however a large percentage of potential buyers will still be turned off by clutter or a lack of cleanliness, or ancient wallpaper, or pet smells. And if a substantial portion of your market is frightened off then you are effectively reducing demand and therefore value.
The good news is that it doesn't necessarily require a large budget to bring a property back to life and give it that extra curb appeal again. Simply cleaning, tidying and decluttering can make a world of difference.
Excess furniture and clutter should be packed away or put into storage,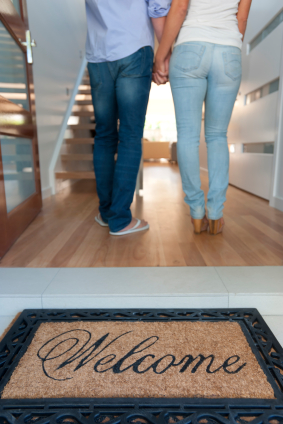 childrens' toys cleared away, any peeling paintwork should be touched up. In bathrooms it's essential to replace mouldy sealant and revive any dirty grouting. Kitchens need to be ultra-clean and free from grease and grime. Broken cupboard doors must be fixed and dirty carpets should be cleaned or replaced. Bad smells (from dogs or other pets) must be eradicated, they're a real turn-off for buyers.
Lawns should be cut, hedges trimmed, borders weeded. A few nice potted plants and hanging baskets will really freshen things up. The driveway or front path should be freshly swept and a new front doormat saying "Welcome" will create an inviting first impression.
And if you simply don't have time to do all of this then you should pay someone to do it for you. It will be well worth the investment. A clean and well presented property will always sell before a similar property that's messy and untidy. Put quite simply, a better presented property is worth more money.
For further expert advice about selling or renting your property, call one of our experts today and we'll be happy to chat.