Confidence is Key
Plans for the future always depend upon ones state of mind and current outlook. So when it comes to purchasing a new property (or renting one) mental positivity and confidence can be key to the way forward. And in a world where the media tends to report all of the bad news and good news seems to be completely ignored it can be difficult to focus on reasons to move forward.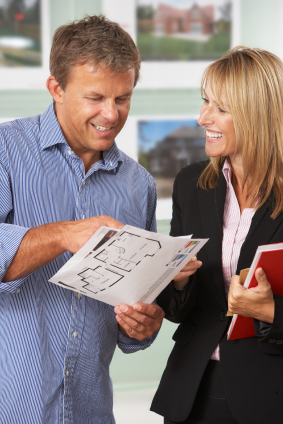 But lets face it, life goes on and everybody has to live somewhere. So if you're hoping to move to a new home then there's no time like the present. And after all, it makes much more sense to purchase property at the bottom of the market than at the top so if you can get the finance you will surely be making a smart move.
Everyone was buying in 2007 and at the time thought that they were being clever. But in years ahead people will look back and realise that the sensible time to buy was between 2010 and 2014 when prices had fallen back and bargains were readily available. So why not be one of the confident, clever buyers and strike while the iron is hot (or stone cold in the case of the housing market!!!)
If you have access to a deposit of 10% and a mortgage then in my humble opinion you would be mad not to buy during the current economic downturn. And at Elizabeth Davenport we price our property to sell and in keeping with market conditions. So you would be a shrewd buyer to look at one of our properties. And if you are a seller then you would be smart to market your home through us. Call me on 02476 010105 and I'll be happy to offer you advice, whatever your circumstances.
George Hartshorn   21st June 2012