Successful Selling
Last year Rightmove reported that only 50% of properties put on the market went on to sell!
That's an amazing statistic and one that all homeowners should take note of. If you are thinking of making the move in the coming months and are about to put your property up for sale, is there anything you can do to make sure you're one of the successful 50% that finds a buyer?
The good news is that the answer is yes, you can definitley increase your chances of achieving a sale by following some simple rules:
PRICE – PRESENTATION – PROMOTION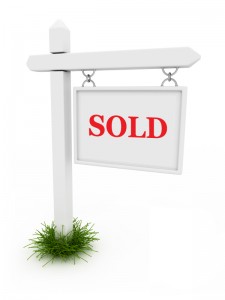 i) PROMOTION – Is your property reaching the right audience? Is your agent advertising it through the best channels and getting you the best exposure?
ii)PRESENTATION – Is the photography and presentation up to scratch. You can have the nicest house in the world but if the cameraman used his mobile phone to take the pictures then you're missing out.
iii)PRICE – The most important aspect of your sale. You can get the other two Ps right but if your property is overpriced you will not attract any interest. You should try and get the price correctly set from day 1 of the process. In today's market there's no such thing as a "try-it-and-see" price. You'll be wasting your own time and in the long run it will cost you. The best way to get the most money for your home is to sell quickly during the first weeks of marketing when there is lots of fresh interest and competition amongst buyers.
Follow these simple rules and you have a good chance of being in the successful 50% of sellers. Get anything wrong and you could well be left scratching your head.