Overzealous Estate Agents Stifling Property Market
The property market has fragmented into two clearly defined places.
One is the place where houses go on sale at a sensible, current market value figure. The moment they go on sale the phone begins to ring and viewings are booked in. After approximately 6-10 viewings an offer is received, negotiations follow, a sale price is reached and finally the "Sold" Tab goes up outside the front of the property. Painless.
The other place is on the edge of Sanity where common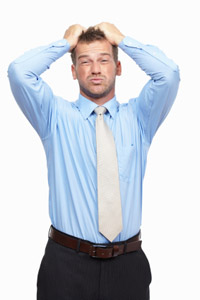 sense and reasoning have no place. Properties are over-valued as standard by overzealous Estate Agents who have no Unique Selling Points other than their silly high prices. Absurd initial asking prices followed by long periods of no interest and no viewings are followed by systematic price slashing. Weeks, months or even years follow before the property begins to attract a decent level of interest and eventually offers. By the time a sale is agreed, the vendors have lost all motivation but gained plenty of grey hairs. The over-zealous Estate Agent still walks away with their fee, despite the fact that they gave their client very poor, if not downright reckless advice in the first place. The client ultimately could well have lost thousands.
You may think this all sounds rather extreme. But this is truly the current state of the market. In all seriousness I can say that I moved house myself in 2004. We went on sale at a reasonable figure and sold to the first person that viewed. The neighbour by contrast put his house on sale at the same time for too much money. He is still there in the same house 8 years later. I have moved house twice more since then!!!
If you are considering putting your property on the market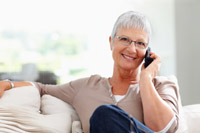 then give me a call. I will visit you at your home and talk through carefully with you recent SOLD prices in the area and suggest a sensible asking price to get you moved quickly and for the market value figure.