Choosing a Conveyancing Solicitor
Once we've found a buyer for your property, the process can begin of transferring the legal title over to the buyer. This process takes on average around 10-12 weeks depending upon a number of factors including the type of tenure (eg Freehold or Leasehold) and the number of links in the sale chain.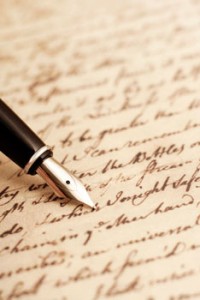 Entrusting the legal work over to a suitable solicitor or conveyancer is an extremely important decision. This is probably the largest purchase or sale you will ever make and with today's property prices could run into hundreds of thousands of pounds (or more). A smooth conveyancing process can be vital to ensuring the sale eventually goes through and good communication from the solicitor helps to keep all parties informed of progress.
Hunting around on the internet to locate the cheapest conveyancer you can find makes no sense at all. You may find that you could save yourself a couple of hundred pounds but in relation to a transaction of say £200,000 you would be best advised to use a locally based solicitor who comes recommended. Elizabeth Davenport Estate Agents deal on a regular basis with many of the Coventry Solicitors and are happy to make recommendations if you do not already have a solicitor in place.
We regularly work with Sarginsons Law who are based at number 10, The Quadrant just a few doors from our own city centre office. Their service is second to none and good communication means that we are always able to keep buyers and sellers in the chain regularly updated. For a quote, give them a call on 02476 553181 and speak to Andrea Nailor.