Christmas Shopping
As the temperatures drop and the nights close in again, Christmas is just round the corner. Will your festive shopping include a visit to the local Estate Agents office to see what's on offer? If not then it should do!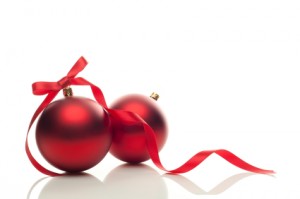 November and December are traditionally a very quiet period for the housing market with many buyers going into hibernation or hiding away under the mistletoe. Shrewd buyers will see this as a great opportunity to hunt for bargains and find a good property without the hindrance of competition.
So if you're thinking that you should wait until the new year then it may be worth thinking again. As sure as day follows night, the market will pick up momentum again come January and you could find you'll be competing with lots of other buyers when the desirable properties come to market. With the average conveyancing period being around 10-12 weeks, an accepted offer at the end of November will  mean a completion date in February, so any worries of having to move prior to Christmas are unfounded and not really a consideration.
So pop down to your local Elizabeth Davenport office and after we've given you your free mince pie we'll see if we can find you a suitable dream property to buy.