BUSINESS AS USUAL – YOUR SAFETY FIRST
July has seen record activity levels at our Warwickshire branches. The number of viewing requests, new valuations and properties coming onto the market is currently eye watering. Good news if you're a buyer as there is going to be more choice with more properties available for sale. At the same time there also appears to be more buyers searching.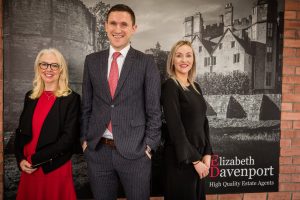 The Stamp Duty holiday announced 2 weeks ago certainly seems to have had a big impact and with the clock already ticking, many people have taken the decision to move home in 2020 and take advantage of the huge savings on offer from the Chancellor, Rishi Sunak. Purchasing a property at £500,000 prior to March 31st 2021 will save you a cool £15,000. Normally this money is simply deducted upon completion of purchase, you get nothing in return, not even a receipt! Wouldn't you rather spend the money on a brand new luxury Kitchen or even a couple of dream family holidays?
If the answer is yes then give us a call today for further advice about selling your property. If you are located in Kenilworth, Leamington Spa, Warwick or surrounding villages then we are here to help and offer professional advice.
Of course your safety is paramount and all of external appointments are now conducted with face masks, gloves and proper social distancing. If you arrange an appointment to come into our office then rest assured there are screens at all of our desks to protect you and your family.
We look forward to working with you.