Accepting An Offer On Your Property
Selling property is a process that many homeowners have limited experience of and it can be a maze of processes. However is some instances it can also be relatively straight forward and choosing the most suitable buyer can streamline the whole process and substantially increase the liklihood of a successful result.
Once you've marketed your property for sale and received viewings the offers will start to come in. It's easy at this point to play buyers off against one another in order to drive the sale price as high as possible. However this is also an ideal opportunity to cherry pick the best buyer that can proceed to completion in the smallest time frame with the minimum amount of fuss.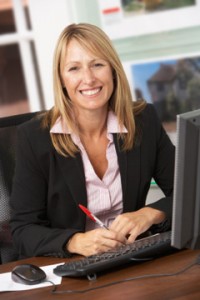 There are a number of factors that drive the suitability of buyers and these include:
Finances: does the buyer require a large mortgage or are they a cash buyer?
Chain Details: Does the buyer have a property to sell and if so how long is the chain?
Solicitors: Does the buyer already have a solicitor. If they do is it an established local practice with local market knowledge and experience?
Your Estate Agent can advise you on the suitability of any particular buyer. The amount they have offered is clearly an important factor but you should strongly consider the buyer's circumstances and sometimes it may be better to accept an alternative offer if the underlying circumstances are superior.
Having the luxury of multiple offers often depends on how well the property is marketed and correct exposure to the best potential buyers, including both active and passive purchasers. Elizabeth Davenport are experts at maximising the number of viewings on a property and this in turn often leads to multiple offers and finding the best candidate to purchase. Call us today on 01926 298 298 to arrange for your free, no obligation valuation.