Brexit, Coronavirus, panic buying. How will your property sale or purchase be affected?
The national Brexit crisis of 2019 now seems like a feeble storm in a teacup compared to the latest news headlines and developments. Aside from people's fears regarding their own family's health and wellbeing, most of us could also be forgiven for wondering what financial burdens Coronavirus may bring.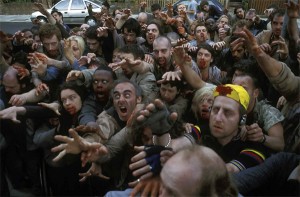 In terms of the property market, the signs of a slow down haven't materialised at date of writing (11th March 2020). Whilst houses aren't shifting at the same rate as sanitiser or loo roll, record sales were recorded by our Kenilworth & Leamington Branch in February and March has begun in much the same mould. Buyers clearly aren't being deterred and are getting on with it. Sellers seem a little more hesitant and so there is a shortage of quality new property coming to market, thus if you're considering selling then there couldn't be a better time to take the plunge.
Once you have decided to go on the market then there may be some precautions worth taking. Consider what provisions your Estate Agent is taking to ensure your property continues to be marketed during the coming weeks. What contingency plans do they have in place in case their staff are unable to come into work, will they still be able to take calls and enquiries or will your house sale be forced to self isolate?
At Elizabeth Davenport, we have made extensive plans for every eventuality including ensuring that our phone lines will be fully manned in the coming weeks and months, allowing your home to be marketed fully and a sale achieved. Check with your current agent what provisions they have put in place, if they "umm and arr" (or don't answer the phone!) then it may be time to wash your hands of them.
If you would like further information or advice regarding your property sale then please call one of our helpful agents who will be delighted to chat and offer advice. We are here to help.