Why Your Property Is Worth More Than Next Door's….
We recently dealt with 2 identical properties located just yards from one another. Theoretically they were both worth the same amount, there was nothing in it. Both went onto the market within a few weeks of one another and both were sold. BUT…One of them sold for significantly more than the other. How on earth did this happen?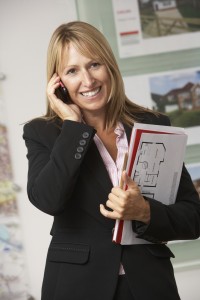 The first property was valued by our agency and subsequently marketed with our usual high quality details and at the correct market asking price. There was a brilliant response and lots of buyers flocked over to view, with several offers being quickly received and very soon a buyer was selected. Job done.
The second property was also valued by our agency, but subsequently went on sale with a low-budget Estate Agent at an inflated asking price. The house sat on the market for several weeks attracting little interest. The photos that appeared online were of poor quality, some were blurred and out of focus, others were very dark and the house looked unappealing. Some weeks later the asking price was reduced to the correct level, however by then the property had gone stale on the market and buyers were suspicious. Three or four months later the owners reduced the asking price further and eventually accepted an offer some 5% below the figure achieved by their neighbours.
They saved several hundred pounds in Estate Agency fees but lost several thousand pounds on the sale price of their home. As someone once said "The cheapest option often turns out to be the most expensive……."
Elizabeth Davenport have a track record of achieving excellent results for our clients. If you want to work with a High Quality Estate Agent then please call us today on 01926 298 298 and we can help get your home sold.