Valuer, Advisor & Listers!
So yourself and your partner, husband, wife, goldfish or dog think it's time for a change of scenery. You've outgrown your apartment. Your children's feet are touching the wall in the box room. The neighbours heated debates have graduated to a verbose equivalent of guerilla warfare!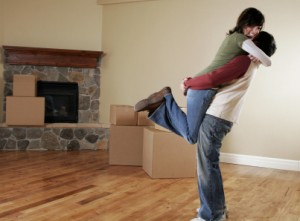 Whatever the reason, the decision is made and it's time to place a value on your property. This value or appraisal could determine, in part, the choices of new home available to you. If the information you receive is misleading in the extreme and your home is overpriced then your property could remain unsold for a considerable time. You have to watch, powerless, as the Smiths move into what, by rights should be your dream home. If the information you receive is misleading and your home is under valued then it could be sold for less than it's true worth and your dream home could be just another stop gap. If it's priced correctly and you understand the way your home has been valued then you will have a fast or steady flow of viewings and your property will sell for the asking price, very close to it, or as in the case of a recent example , slightly higher.
We offer you our opinion based upon facts (there's a multitude of denominators here connected to your home, area, market conditions e.t.c) and will back these up. To prove how effectively we can work for you let us show you why we sell houses, on average, faster than any other agent in Coventry, Kenilworth and the surrounding villages We don't employ "Listers", as "Valuers" are referred to by many Estate Agents. We don't want to List your home. We want to sell it.