The Best Service Does Not Mean The Highest Fee & The Same Applies Backwards!
Did you know that the last Calendar year has seen us sell more houses in excess of £190,000 than any other agent in the Coventry area. We didn't. Not until we received communication from Rightmove directly expressing there congratulations. Our stock levels are often considerably less than our competitors but from this smaller stock we are selling a higher percentage of homes. We were delighted with this. Selling more from a smaller stock means more client care and better service. Clearly the marketing, photography, office staff and viewing representatives are all doing their job properly too!
However, this success is only is only one half of a very different story!  There is a massive market of property that we often don't get the opportunity to work with. Market research has shown us that the reason our instruction of properties under £185,000 is a lower percentage is due to the publics perception that our agency only deal with "expensive" homes. Will our fees be "higher" than other agencies? We are pleased to tell you, they are not!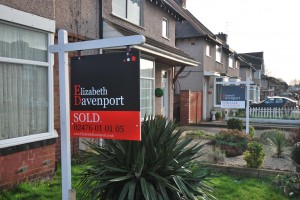 Our ethos, when we launched our business, was to provide "every seller with the opportunity to have the very best of service and presentation but with very much an "average" fee".  
Last year one particular month saw us sell a home for £625,000 and another for £75,000. I am pleased to tell you that both sellers received the same level of service, the same quality of brochures and photography, accompanied viewings and full sales progression support. The most interesting point for myself was that the sellers of the Willenhall apartment reviewed our services on Google expressing there satisfaction.  They also stated they loved their home above and beyond that expressed by the sellers of the Detached home in Styvechale.
Truly every home is a castle and every seller deserves the best possible service. Nowhere does the legend state that they have to pay the most for it!