A Different Nicholas Arrives This Festive Season! It Pays To Be Ready!
Without further Ado and with the Festive Bells ringing as my pen hits parchment, Elizabeth Davenport are really pleased to welcome Nick "Not just for Christmas" Luntley to our burgeoning office on Warwick Row! Having started his Estate Agency career in 2005, Nick has truly worked his way up through the business. Tea was soon sitting cold and biscuits stale as his desire to become the best Estate Agent possible become reality. Leaving a successful position as Sales Manager of a much respected Coventry Estate agent means a lot to us. St Nick, you're welcomed with open arms!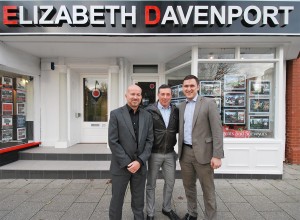 2015 has been a very busy year for everyone. Our office has grown dramatically. So, when volumes of business increase, the key is not counting the profit (Scrooge, take note!) but retaining and further improving our customer service levels by employing the right team.
With Rightmove actively marketing the fact that the Christmas period is the busiest for Online viewing, promoting your house now, rather than later can be a positive and genuinely beneficial decision. As the interest in your home grows, decisions to view are made and in the New Year they happen!
Of course no one will want to view over the Christmas weekend, but they'll be getting excited! So, if you get a knock on the door on Christmas Day it won't be me. It might be St Nick though!