Secure the Home you Want for Less?
I have just left a series of viewings on a property of ours that we really want to secure offers on. We have worked closely with the owners to ensure the right price and marketing has been implemented such that the level of viewings have dramatically increased since they placed their house on the market with us. The viewings were undertaken with myself and the owner both present.  I really wanted the prospective buyers of the house to hear the position of the sellers from the sellers themselves.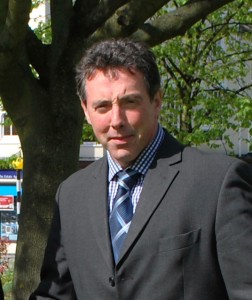 It is really vital when trying to secure the very best offer on a house that the buyer understands how motivated the sellers are. Do they need to sell sooner rather than later? Have they seen a property themselves that they may be able to negotiate at a lower price? Do they indeed have the luxury of waiting for the highest offer? Surprisingly even when numerous offers may have been placed on a house the recommendation is not necessarily that the seller accepts the highest offer but that they accept the most suitable offer that best suits their needs.
As a buyer your ability to negotiate is dependent upon a number of factors.
Whether you want the house or not, you are not buying the property yourself unless you are buying with cash. Therefore the seller needs to know the offer you make is genuine. It's very easy to say I'll offer the asking price but whose paying for it? The mortgage needs to be agreed in principal to put you in as strong a position as possible. This will help.
Is the mortgage subject to additional funds raised by the sale of your own house? As George explained last week, if this is the case, secure your own sale first.
Are the buyers going to want to sell to you? Excuse me! This is without doubt the most personal part of the negotiation process. If the house you are buying is owner occupied then  present yourself to them as well as possible. The amount of sellers who refuse offers because they "didn't like" the prospective resident in waiting is always a surprise but really shouldn't be when you consider neighbourly relations and the emotional attachment to they have to their home.
Lastly rationalize and be genuine about your offer. Why is it 10% lower than the asking price? Why is it that your asking price offer is better than another's? Do the research. Look at the value of other houses in the Street and when they sold. It is our job to present your offer to our Client's in as good a light as possible. It is also our job to secure the best offer possible for our Client. Remember though. The best doesn't always mean the highest.
By Mark Walmsley