Pictures Paint A Thousand Words
I've been to a fair few weddings in recent years and one thing that they all seem to have in common nowadays is a professional photographer. The kind that turns up with lots of equipment, charges a high fee, takes literally hundreds of photos, steals the bride & groom for hours on end to take dozens of portrait shots, and even stays for the evening do to get snaps of everyone doing their bit on the dance floor. Why do all couples go down this route? Why do they pay through the nose for a professional when all of the guests have got their own digital cameras anyway?
Probably because it's the most important day of their lives and these are the most important and memorable life photos they will want to cherish! Can you imagine the look of horror on the bride's face if the photographer turned up and started taking pictures with his mobile phone?
Chatting to a homeowner recently I was astonished to find out that his Estate Agent had done just that. He turned up at the property and began photographing each room with his Motorola. If this isn't acceptable at a wedding then how can it be acceptable when selling a property worth £00000s? The photos are THE most important marketing tool that homeowners have nowadays to help them sell their house. They MUST be taken by a professional who has the right equipment and knows how to use it! Poor photos will knock many thousands of pounds off the value of a house in the long run.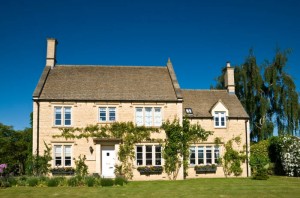 At Elizabeth Davenport, our photographers have the very best equipment and most importantly they have received extensive training in how to take good photos. This means that our marketing details are of a higher standard and our properties sell more quickly and for higher prices. Call us today for a free valuation on 02476 010105.