Merry Christmas
Wishing all of our clients and buyers a very M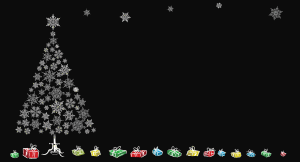 erry Christmas and a Happy & Prosperous 2012!!!
At this time of year, everyone's attention turns away from the housing market and toward the much more important process of buying Christmas presents and the office Christmas Party! Quite right too!
However, if you're trying to buy or sell a property all is not lost. As soon as we enter New Year, traditionally the housing market springs into life and a fresh burst of activity arises. Once the festivities are over the market quickly springs back into action and begins building toward the spring rush.
So enjoy the Christmas holiday but if you're in the market to buy or sell, be ready for action as soon as January arrives…………..