Is It Time To Replace Your Agent?
HOW'S THE SALE OF YOUR PROPERTY PROGRESSING?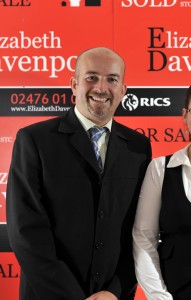 1. Has your Estate Agent agreed a sale yet?
2. Are they getting plenty of buyers through the door and offers on the table?
3. Are they keeping you fully up to date with progress?

4. Are you completely happy with your Estate Agent?
5. Do you honestly believe they are trying as hard to find you a buyer as they could be?
If the answer to at least two of these five questions is "No" then it's time to appoint a new Estate Agent.
ELIZABETH DAVENPORT HAVE AN EXCELLENT TRACK RECORD OF SELLING PROPERTY IN THE COVENTRY AND WARWICKSHIRE AREA AND HAVE ACTIVE BUYERS WAITING.
Take control again and call me today on 02476 010105 or mobile 07850 848799. I will devise a strategy to get your property sold within weeks.