Flocking Out Of London For A New Nest Here!
Well we've seen  it with our own eyes.  We've opened the doors and we've shook the hands.  We've passed the keys into the palms of many 30 and 40 somethings excited to be leaving the capital for the size, space and peace offered here on our own doorsteps.  Now both Nationwide and the Resolution Foundation thinktank have statistically proven the exodus from London northward. With property prices down 5% year on year and with over 330,000 leaving the city last year  (ONS statistics, year ending June 2017), London is the only region in the country with falling prices with the average increase nationally being 2.2%.
The Midlands, most specifically Birmingham, but now Coventry and the surrounding towns of Kenilworth, Leamington Spa and Warwick have seen the highest property price increases over the last year with a regional average of 4.5%.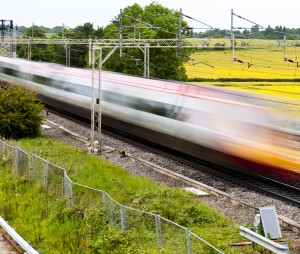 Infrastructure is vital. Investment in the city and the towns will reap rewards for all and the Rail network's part in this cannot be understated. Whether people live in or out of London they've still got to get there after all.
Closer to home though and on an emotional level, the appeal of a commute no longer than many travelling from Wimbledon to Wembley means that living in Kenilworth or Earlsdon  or Styvechale or Leamington Spa will offer substantially more living space for the pound. It will also offer a community that can see children raised in outstanding schools without a forty five minute traffic jam and a bill for £100 a day childcare.
The distance between us and London seems to be getting smaller every year. Whether or not Mash and Liquor will be sold at The Almanack or Millsys though could be a step too far….