Clocks go back but the times move on !!
Dark at 4.30pm. That's the sad reality now that the clocks have gone back for the winter. And that means trying to get things done after work can be really difficult (unless you work nights of course!!)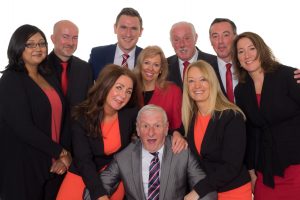 And if you're house or flat hunting that can make trying to view prospective properties very difficult indeed, especially with many agents closing down for most of the weekend. Looking round a property in the dark is a futile experience, you can't make a buying decision under such conditions.
And what if you're selling a property? Exactly the same applies. It can be difficult to find a buyer if your Estate Agent doesn't do weekend viewings when demand is at it's highest.
One of the reasons we are now the market leader for sales agreed in the area is our attention to details and this includes arranging and overseeing access to our properties during weekends and this includes Sundays.
So if you serious about buying or selling this winter, don't get caught in the dark, give us a call and move a full step closer to that next home move. Talk to Coventry's favourite Estate Agents on 02476 010105 today.