A Brave & Costly Improvement With Obvious Rewards! & Well Done Sky Blues!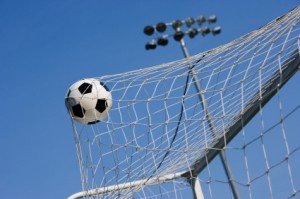 Well done to the Sky Blues on Saturday! The obvious excitement and passion on the faces of Gael Bigirimana and George Thomas were a sight for us to enjoy for years to come. Now the really hard work starts! Good luck fellas!
On a purely coincidental football theme, the Shearer Property Group (tell me you get it!), the firm behind such successful schemes as Grand Arcade in Cambridge as well as the new restaurant quarter in Cathedral Lanes, will lead a huge new development in Coventry's struggling and let's face it, ugly, Centre Point region of the City.
Built in the late 1960's by the architect John Madin, much of whose work in Birminghams city centre has also been demolished, Centre Point has fallen to rack and ruin and in my opinion quite honestly summarises  all of the negatives of that era's design.
In it's place, a £300 million pound project to transform Hertford Street, the Bull Yard, Shelton Square and City Arcade into a retail and leisure masterplan that will offer the Midlands second largest shopping destination outside of Birmingham! A similar size to Touchwood, the new "district" will offer unmatched shopping, leisure and new homes for residential owners and student tenants.
With Coventry Universities investment into Bishop Gate currently developing at a rate of knots I think it's time to acknowledge the huge benefit that our two Universities have offered this city. Although I have issues with the overdevelopment of HMO's and the fact they don't fail to ruin communities in a matter of months, I can't fail to see how, together with Jaguar Landrover, these Universities have brought nothing but positive attention and investment back to this once failing City.
Sounds a bit like the lads on Sunday  doesn't it.