Want To Sell or Want to Sit? There is a Choice!
Well,  Autumn 's here and the leaves are falling. Thankfully house prices aren't. Indeed, thankfully for many, they are not soaring either. Forget London's Boom, the reality all around us, is that the reports of a Boom have heightened the expectations of sellers throughout Britain.
I had a Seller last week tell me that the agent they were marketing with in Coventry had told them that house prices had risen 10% over the height of the market in 2008. He was bullish about this too by all account. This same agent had not sold the Vendors house. It had sat on the market without viewings for 6 months. That's because the Agent was talking nonsense. He/She just wanted an instruction to sell the house. Maybe the individual was being pressured by targets. Whomever's fault it was it wasn't the sellers yet they were the ones that suffered. You shouldn't play games like this. You get found out.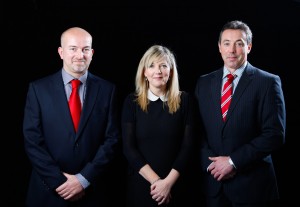 Robin King a Director at "Move With Us" has just compiled a survey of over 100 Estate Agents. "Reports of a housing bubble may be pushing home owners to set unrealistic asking prices," he said. "Putting a property on market with an accurate valuation is paramount. Our advice to home owners is not to always believe the hype and to listen to their local property expert, the estate agent".
Good advice if you can trust your Estate Agent. If you can't your house is going to sit on the portals and no one is going to come.
We have just compiled a list of every Estate Agents current stock and sales performance in Coventry. How much are they selling and how quickly? The results are shocking. Many of the "market leaders", the household names, the old families and the aggressive corporates, are sitting on stocks of your houses with only very low proportions being sold. They've overpriced and for fear of admitting mistake they won't approach you to discuss it.  They won't request the reduction in case you decide to venture elsewhere. They'd rather your house just sit there. With that mentality, you will too so don't wait for that non-existent call. If you'd like to know the statistics just let us know and we'd be happy to show you. We're not all bad..