"Over Value & Risk Under Selling", Consumer Watchdog Which? Reports!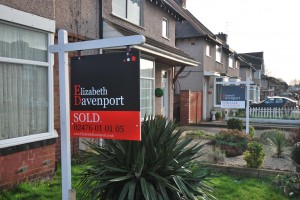 We always try to explain to our clients that if their home is worth more than the valuation we have placed upon it then the public will surely make that decision.
Since January 1st 2017 we have agreed sales on homes valued at a total of £7,967,950. The actual total of sales agreed is £8,010,006.
The consumer watchdog "Which?"has found that 1 in 5 houses had been reduced from there initial asking price . Most interestingly houses that were sold after a 5% reduction sold for an average of £19,000 less than those that were sold from their original asking price.
The indication here is that by overvaluing, greedy agents and sometimes greedy vendors will cost themselves 8% of the value of their home.
A fascinating indictment of these facts was realised by Paul Higgins, chief executive at The Homeowners Alliance. "Sellers shouldn't just consider the price that agents claim they can get. They should be thinking about how the agent is going to sell the property and whether they are asking the right questions!"
Richard Headland of "Which?" states that if the valuation is not realistic you could end up thousands of pounds worse off and wasting a lot of time.
We completely agree. Think about your onward move with one hand and your proposed sale with another. Don't get too caught up with the minutiae. Don't hold out for another £500 for a light fitting if there is a risk of upsetting the sellers of your dream home. Ask your agent for advice. Don't play games. Just be logical and hopefully your agent will guide you with the bigger picture in mind, not just the initial instruction.