Mortgage Surveyors Should Not Dictate House Prices, Let The Public Decide!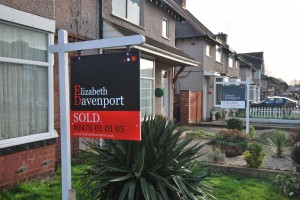 As soon as the Christmas Tree took home in the loft space and our bums hit the hot seats back at Warwick Row, we have seen month after month increases in sales results, instruction levels and viewing figures. Interestingly we have seen a few other repetitive patterns emerge that aren't so favourable.
If we accept that the way we market a property attracts a greater number of Online Click Throughs than competition then we must also accept that is one of the reasons we have a greater volume of viewings. This in turn should create a wave of offers. When this occurs we find it sensible to set a date for "Best and Final Offers". The Vendor is happy, the buyer is happy and we did all we could to ensure fairness for the parties who weren't successful.
Then a Mortgage Valuation is booked. Is it Santander? Is it Natwest? Is it the Coventry?
Then, more familiar than ever, certain lenders are undervaluing the properties we are selling. The Vendor is not happy, the buyer is not happy, my colleagues are not happy.
What next? Renegotiation? Compromise? A scratch of head?
Stop! A pattern has formed and it's one that seems to victimise the success our marketing has created. If we have a volume of buyers wanting to pay more than the mortgage valuation suggests, then are the buyers wrong? They viewed countless other houses they deemed not of value. When the Mortgage Surveyor attempts justification, "Have you had other offers on the property and what were they?", we can safely state "Yes! Here they are! What does that tell you?".
The answer? Should we reduce the value of the houses we are selling? No. On at least four transactions this year the answer has been to appoint another lender who offers a free survey. The result? Four houses that were not down valued a second time.
The Vendor was happy. The Buyer was happy. My colleagues were happy and I didn't have to scratch my head again.