Market Back in Full Swing
At time of writing (Tuesday) our Coventry office had already agreed 6 sales for this week alone. Three of those were for the full asking figures and one went for substantially over the asking price. Buyers are desperately competing for the best properties and trying to outbid one another in order to secure purchases. Confidence has returned to the local Coventry housing market in no uncertain terms.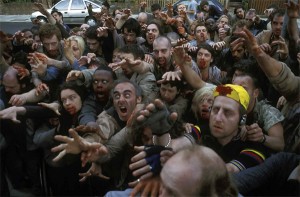 There does however remain a shortgage of stock generally and this is increasing the "buyer frenzy" whenever good homes come onto the market.
If you are a buyer then you have to be in a good position when you start searching otherwise you will be wasting your time. This means that your own property must already be sold or you must be chain free. You should already have a mortgage agreement in principle or even better, a suitcase full of cash!!
If you are selling then your property needs to be appealing. This means it should be priced competitively and marketed in the correct way. We can advise you how to do this and also advise on setting your asking price at the correct level. This will help to create the "buyer frenzy" that will get you the best price for your property.
Those homeowners that are badly advised usually set their asking price too high and get the marketing all wrong. This leads to only a small number of viewings and little or no competition between buyers. RESULT: Few viewings, few or no offers, no buyer frenzy and definitley not the best price for the property.
Call us today for expert advice on buying or selling property on 02476 010105. We'll be delighted to help.