If You're Going To Pay, Then Get What You Pay For!
A potential Client dropped into our Office yesterday and we had a pleasant chat. As a home owner and developer he certainly knew the trials and tribulations of the industry and offered an interesting perspective on the services many Estate Agents provide in the City.  He was frank which made the conversation easy. The subject of Estate Agent Fee's and the justification of them was his main area of concern. He expressed no loyalty to any Estate Agent in particular.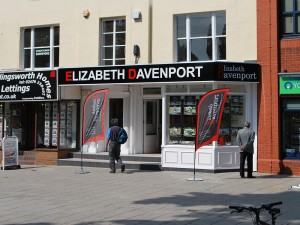 As the service levels fluctuated so wildly and the fees they charged, even for below stamp duty properties, were often excessive, he kept trying new agents.
I explained, clearly I hope, how every business has a point which they cannot reduce fees or services below and the question to ask is not "How Much Do You Charge?" but "What Do I Get for My Fee's". It was certainly obvious to my guest that "Service" was his issue, not just "Fee".
I showed him an array of sold properties, in our office and also the fees we charged.  I showed him the brochures and floor plans that we invest in for each  property, I discussed the way we undertake feedback whilst the viewings are taking place and he made it obvious that the fees we charged were way below the image we portray. "I'll be certain to tell my family and friends", he stated, "We just presumed you'd be a lot more expensive".
What we offer is the very best presentation and sale of your home at a price that others may charge for a nonchalant service. When instructing an agent, ask not "What Price?" but "What Do I Get for The Price I Pay?". We'd be delighted to show you and think you'll be pleasantly surprised!