Honey, Lemons and Why Simple Is Best!
HONEY, LEMONS & WHY SIMPLE IS BEST!
Whether you like Lemons or not, Dr Chris van Tulleken's flawed documentary "The Doctor Who Gave Up Drugs" did reveal more about us than originally intended. An over-reliance on taking professional advice and the easiest solution possible seemed to be the standard  medication both prescribed.
"Get some exercise!", "drink Water!", "socialize a bit more!", were the simplistic views offered to the solution of aching joints, depression and headaches. They could be a lot safer though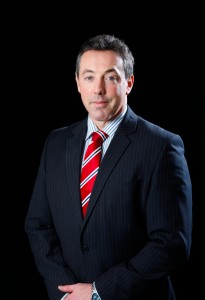 than simply taking the advice you are given.
However, keeping it simple and understanding what you're being asked to do (and why you are being asked to do it!) spoke volumes to me.
How many times are you preached complicated solutions to problems that really aren't there?
Our industry is full of peculiar language that simply doesn't need to exist.
The person selling a house is called a "Vendor". Why? Do you really "Vend" a house? No, you sell a house. Surely the person selling the house is a "seller"?  Then, if you want to buy a house, are you an "applicant".  Sorry, do you "apply" if you want to buy a house? Is it a job or a gym membership?  If a house is for sale does the process of buying it require an application to do so? If you buy a "Bentley" or a "Sunseeker" I think you'll find the dealership will refer to you as a "customer" not an "applicant".
I think sometimes business creates a world of semantics just to make itself seem more important than it is. I think it creates it's world to simply distance itself from the truth of how simple business should be.
If you make yourself sound complicated you justify your role. Well, I think you need a "holistic and cradle to grave approach that loops back to our initial dialogue". Mark, stop it man you've sold out! "Let's just keep it simple". Anyone for a hot Lemon and Honey?