Elections, Brexit & the Property Market
As election fever grips the nation, you may be wondering how the property market will be affected, either positively or negatively? House supply and demand don't seem to be at the top of the political agenda, falling well below Brexit, the NHS and other big issues in the debate.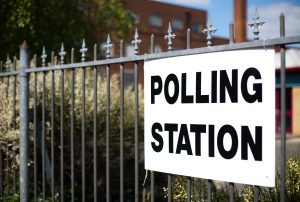 However, here are some interesting policy proposals which would directly affect property owners and tenants alike depending upon the outcome of the December 12th vote. Labour are proposing a shake up of Council Tax which will see the property owner be liable, not the resident. So if you own an investment property you would be liable to pay the CT all year round, even when it's tenanted. On the other hand, if you're a tenant then you wouldn't have to pay at all.
Labour also published a paper this year that hinted at removing private residence relief on Capital Gains Tax. If implemented, this would mean paying Capital Gains Tax when selling your primary residence. CGT would also be hiked up on second homes and investment properties, in line with income tax rates as a base line.
Meanwhile, whoever wins the election, a swift and decisive end to the Brexit impasse would certainly help the property market (and no doubt the economy as a whole), whilst most of our clients have decided to "get on with it" during 2019, the delays and dithering have put a small number of people off. In reality though, a high percentage of property sales are driven by necessity, people moving for work related or family reasons, people who are retiring or downsizing, as well as distressed sales and sales of estates. None of these sellers have the luxury of "choosing the perfect time" to move. End Result: a housing market that keeps moving forward. Overall, 2019 has been a good year and we expect 2020 to carry on in the same manner.
A majority government with a sensible approach coupled with a swift resolution on Brexit could be the beginning of something special….