High Quality Estate Agents & Letting Agents ~ Kenilworth, Coventry, Leamington, Stratford, Warwick
Sell or let your property for more with the award winning Estate Agents. With branches across Warwickshire we deal with all sales or lettings properties in the Kenilworth, Leamington, Coventry, Stratford & Warwick areas. Book your free valuation today and we'll explain several key reasons why you will benefit from marketing your property through Elizabeth Davenport.
Award Winning Service
Why use Elizabeth Davenport?
Featured Homes For Sale
A selection of our most recent properties for sale.
Show me more
Featured Properties For Rent
A selection of our most recent properties available to let.
Show me more
Latest Property News
The national Brexit crisis of 2019 now seems like a feeble storm in a teacup compared to the latest news headlines and developments. Aside from people's fears regarding their own family's health and wellbeing, most of us could also be forgiven for wondering what financial burdens Coronavirus may bring.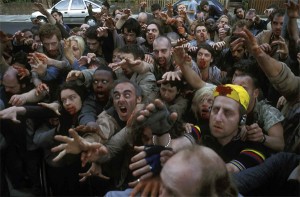 In terms of the property market, the signs of a slow down haven't materialised at date of writing (11th March 2020). Whilst houses aren't shifting at the same rate as sanitiser or loo roll, record sales were recorded by our Kenilworth & Leamington Branch in February and March has begun in much the same mould. Buyers clearly aren't being deterred and are getting on with it. Sellers seem a little more hesitant and so there is a shortage of quality new property coming to market, thus if you're considering selling then there couldn't be a better time to take the plunge.
Once you have decided to go on the market then there may be some precautions worth taking. Consider what provisions your Estate Agent is taking to ensure your property continues to be marketed during the coming weeks. What contingency plans do they have in place in case their staff are unable to come into work, will they still be able to take calls and enquiries or will your house sale be forced to self isolate?
At Elizabeth Davenport, we have made extensive plans for every eventuality including ensuring that our phone lines will be fully manned in the coming weeks and months, allowing your home to be marketed fully and a sale achieved. Check with your current agent what provisions they have put in place, if they "umm and arr" (or don't answer the phone!) then it may be time to wash your hands of them.
If you would like further information or advice regarding your property sale then please call one of our helpful agents who will be delighted to chat and offer advice. We are here to help.
Kenilworth Branch
Elizabeth Davenport are now established as one of the largest and most effective Kenilworth Estate Agents. Our prominent branch on the corner of Warwick Rd and Waverley Road in central Kenilworth provides a fantastic base for you to liaise with us from.
The unique style of marketing has attracted much attention, with your property advert being displayed on two video screens, one facing Warwick Rd and the other facing Waverley Road providing huge exposure for your home directly to Kenilworth residents and commuters passing through. Both monitors are special eye catching, high brightness screens. This is something that simply works and gets properties sold in today's more difficult marketplace.
Our premises are open Monday to Friday, 9am - 5.30pm and also on Saturdays between 9am and 3pm. We also provide clients with accompanied viewing services outside of normal working hours, either in the evening and at weekends with Open Days taking place on Saturdays.
We look forward to working with you!
Stratford Branch
Elizabeth Davenport Stratford Upon Avon Estate Agents is at Braithwaite House in Stratford.
The historic town of Stratford, Shakespeare's home town has a delightful array of properties which synchronise perfectly with the Elizabeth Davenport style of marketing. Beyond the town boundaries, the beautiful south Warwickshire villages and Cotswolds beyond attract discerning buyers and sellers alike.
If you have a property to sell, either in Stratford itself or the surrounding villages and area then call our experienced staff on 01789 549 549 and we will be delighted to arrange a no obligation appointment at a convenient time for you. If you require a Saturday appointment then ask our staff, we always do our best to accommodate Saturday valuation appointments.
Telephone hours are 9am - 5.30pm weekdays and Saturdays 9am - 3pm. Or you can email us at stratford@elizabethdavenport.co.uk
We very much look forward to working with you.
Coventry Branch
Elizabeth Davenport are High Quality Coventry Estate Agents with a prestigious head office located at 23 Warwick Row in Coventry City Centre. Established in 2009 they have quickly gained a reputation for excellent customer service and a very high percentage of successful sales.
If you wish to sell your property, please call our office on 02476 010105 and one of our representatives will be delighted to offer advice and to book an appointment for a free valuation and appraisal. The valuation is of course without any obligation whatsoever.
For those homeowners that decide to market their home through Elizabeth Davenport, the advantages include no tie-in period, professional photography, high quality brochures, a dedicated and motivated sales team and a very successful sales track record. Don't just sell with an Estate Agent, sell with a High Quality Estate Agent! Elizabeth Davenport - The High Quality Estate Agents.
We look forward to working with you!