High Quality Estate Agents & Letting Agents ~ Kenilworth, Coventry, Leamington, Stratford, Warwick
Sell or let your property for more with the award winning Estate Agents. With branches across Warwickshire we deal with all sales or lettings properties in the Kenilworth, Leamington, Coventry, Stratford & Warwick areas. Book your free valuation today and we'll explain several key reasons why you will benefit from marketing your property through Elizabeth Davenport.
Award Winning Service
Why use Elizabeth Davenport?
Featured Homes For Sale
A selection of our most recent properties for sale.
Show me more
Featured Properties For Rent
A selection of our most recent properties available to let.
Show me more
Latest Property News
Like most things in life, preparation can be key to a successful outcome. Or put it another way "If you fail to prepare then you are preparing to fail" goes the saying.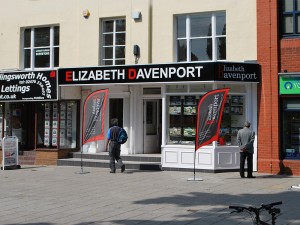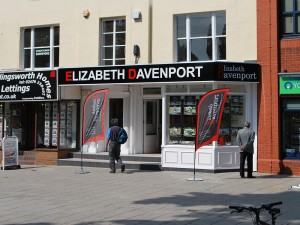 So why would you need to prepare for a quick sale of your home? Because quite simply finding a buyer is one of the simpler parts of the process in the current buoyant market (there is currently lots of pent up demand from buyers after the lockdown). Once a buyer is secured, the complicated legal process begins and this can take several months but on average takes around 12 weeks, depending upon the urgency of those involved and how quickly all parties are to getting paperwork filled out, responding to queries, etc.
If you are suitably motivated then you can begin preparation for this process beforehand. Start by finding a good local solicitor/conveyancer. Local means one that is based in the same town and will be familiar with most of the local housing stock as well as already having relationships with other local solicitors and Estate Agents. In addition you can begin filling out some of the paperwork required by the solicitors. "Property Information Questionnaires" are standard forms used by all conveyancers. We can provide one for you before a buyer is even found and you can get a head start on other sellers by completing it at the start of the process.
The majority of agreed sales that do fall through are as a result of delays in the legal process that drag the sale out and ultimately a change in circumstances down the line by either the sellers or the buyers causes a change of mind and a collapse in the process.
If you make the best preparations possible and help speed the process along by liaising closely with the Estate Agent and your solicitor you will increase your chances of success and a speedy move to your next home.
For more expert advice on the moving process or to get your property on sale call our office today on 01926 298 298 and we'll be delighted to help.
Kenilworth Branch
Elizabeth Davenport are now established as one of the largest and most effective Kenilworth Estate Agents. Our prominent branch on the corner of Warwick Rd and Waverley Road in central Kenilworth provides a fantastic base for you to liaise with us from.
The unique style of marketing has attracted much attention, with your property advert being displayed on two video screens, one facing Warwick Rd and the other facing Waverley Road providing huge exposure for your home directly to Kenilworth residents and commuters passing through. Both monitors are special eye catching, high brightness screens. This is something that simply works and gets properties sold in today's more difficult marketplace.
Our premises are open Monday to Friday, 9am - 5.30pm and also on Saturdays between 9am and 3pm. We also provide clients with accompanied viewing services outside of normal working hours, either in the evening and at weekends with Open Days taking place on Saturdays.
We look forward to working with you!
Stratford Branch
Elizabeth Davenport Stratford Upon Avon Estate Agents is at Braithwaite House in Stratford.
The historic town of Stratford, Shakespeare's home town has a delightful array of properties which synchronise perfectly with the Elizabeth Davenport style of marketing. Beyond the town boundaries, the beautiful south Warwickshire villages and Cotswolds beyond attract discerning buyers and sellers alike.
If you have a property to sell, either in Stratford itself or the surrounding villages and area then call our experienced staff on 01789 549 549 and we will be delighted to arrange a no obligation appointment at a convenient time for you. If you require a Saturday appointment then ask our staff, we always do our best to accommodate Saturday valuation appointments.
Telephone hours are 9am - 5.30pm weekdays and Saturdays 9am - 3pm. Or you can email us at stratford@elizabethdavenport.co.uk
We very much look forward to working with you.
Coventry Branch
Elizabeth Davenport are High Quality Coventry Estate Agents with a prestigious head office located at 23 Warwick Row in Coventry City Centre. Established in 2009 they have quickly gained a reputation for excellent customer service and a very high percentage of successful sales.
If you wish to sell your property, please call our office on 02476 010105 and one of our representatives will be delighted to offer advice and to book an appointment for a free valuation and appraisal. The valuation is of course without any obligation whatsoever.
For those homeowners that decide to market their home through Elizabeth Davenport, the advantages include no tie-in period, professional photography, high quality brochures, a dedicated and motivated sales team and a very successful sales track record. Don't just sell with an Estate Agent, sell with a High Quality Estate Agent! Elizabeth Davenport - The High Quality Estate Agents.
We look forward to working with you!