High Quality Estate Agents in Warwickshire
Sell or let your property for more with the award winning Estate Agents. With branches across Warwickshire we deal with all property in the Kenilworth, Leamington, Coventry or Stratford areas. Book your free valuation today and we'll explain several key reasons why you will benefit from marketing your property through Elizabeth Davenport.
Propert Videos
The latest Marketing Technique
Featured Homes For Sale
A selection of our most recent properties for sale.
Show me more
Featured Properties For Rent
A selection of our most recent properties available to let.
Show me more
Latest Property News
Spring is here! A fresh new start.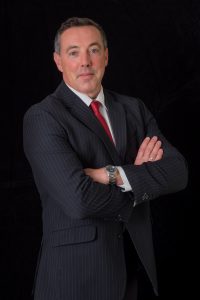 I was asked by a developer very recently how many applicants I had on my database. The two of us got on. We got on well enough for me to ask if he had an "application form" for anyone wishing to buy one of his houses and if he did, could certain people's applications be rejected.
He asked me what I would call an "applicant list" instead? "Customers" I replied. He remarked that " He hadn't thought of that before".
Keeping business simple and understanding what you're being asked to do and knowing why you do it must surely be the foundation of whatever industry you work in.
Our industry is full of peculiar language that simply doesn't need to exist.
The person selling a house is called a "Vendor". Why? Do you really "Vend" a house? No, you sell a house. Surely the person selling the house is a "seller"?  Then, if you want to buy a house, are you an "applicant".  Sorry, do you "apply" if you want to buy a house? Is it a job or a gym membership?  If a house is for sale does the process of buying it require an application to do so? If you buy a "Bentley" or a "SunSeeker" I think you'll find the dealership will refer to you as a "customer" not an "applicant".
I think sometimes business creates a world of semantics just to make itself seem more important than it is. I think it creates it's world to simply distance itself from the truth of how simple business should be.
If you make yourself sound complicated you justify your role.
Well, I think we all need a "holistic and cradle to grave approach that loops back to our initial dialogue". Mark, stop it man you've sold out!
"Let's just keep it simple".
Kenilworth Branch
In just 12 months, Elizabeth Davenport have become established as one of the largest Kenilworth Estate Agents. Our branch on the corner of Warwick Rd and Waverley Road in central Kenilworth provides a fantastic base for our clients to liaise with us from.
We have already sold dozens of properties in Kenilworth and the surrounding area, with our unique style of marketing attracting much attention, mainly from buyers and homeowners who have been looking for something different, original and more importantly, something that works and gets properties sold in today's more difficult marketplace.
Our premises are open Monday to Friday, 9am - 5.30pm and also on Saturdays between 9am and 3pm. We also provide clients with accompanied viewing services outside of normal working hours, either in the evening and at weekends with Open Days taking place on both Saturdays and Sundays.
We look forward to working with you!
Coventry Branch
Elizabeth Davenport are High Quality Coventry Estate Agents with a prestigious head office located at 23 Warwick Row in Coventry City Centre. Established in 2009 they have quickly gained a reputation for excellent customer service and a very high percentage of successful sales.
If you wish to sell your property, please call our office on 02476 010105 and one of our representatives will be delighted to offer advice and to book an appointment for a free valuation and appraisal. The valuation is of course without any obligation whatsoever.
For those homeowners that decide to market their home through Elizabeth Davenport, the advantages include no tie-in period, professional photography, high quality brochures, a dedicated and motivated sales team and a very successful sales track record. Don't just sell with an Estate Agent, sell with a High Quality Estate Agent! Elizabeth Davenport - The High Quality Estate Agents.
We look forward to working with you!