High Quality Estate Agents in Warwickshire
Sell or let your property for more with the award winning Estate Agents. With branches across Warwickshire we deal with all property in the Kenilworth, Leamington, Coventry or Stratford areas. Book your free valuation today and we'll explain several key reasons why you will benefit from marketing your property through Elizabeth Davenport.
Propert Videos
The latest Marketing Technique
Featured Homes For Sale
A selection of our most recent properties for sale.
Show me more
Featured Properties For Rent
A selection of our most recent properties available to let.
Show me more
Latest Property News
Kenilworth and Coventry. Wednesday 2nd January 2019. Christmas Break and New Year over (Somewhat thankfully for the tummy and the head at least!). Five sales instructions, two letting instructions and over forty viewing appointments booked into two office diaries. Not exactly what I was expecting that's for sure.
My trepidation for the year ahead wasn't based upon our own sales pipelines (which were sizeably higher than the year previous) but the overwhelming negativity promoted by the general media. Bad news travels faster than good. We all know that negative or stressful news is far more readable and enticing than good.
"Everything is OK. Mortgage rates are low and lenders are even giving you cash back as they try to attract new business. Brexit's OK too. It's all been smoke and mirrors.  Everything is fine. If you need to move then move".
I'd put my name to that quote (as I wrote it!) but I'm being entirely flippant. I haven't got a clue.
Let's think about all of us for a moment though. If your employer is not trembling in her heels and your boss hasn't mooted redundancies overheard in the gents toilets then just look at yourself. What has really changed? What is different with Brexit than without? Your own home. Your own life. Do you borrow and extend? Do you move instead? Do you accept the daily stress of living in the wrong area or within a horrendous commute?
Geographically we are often lucky. Like the weather and hopefully the return of the Beast from the East, we don't suffer the extremes here.
Mortgage rates are genuinely excellent despite the banks remaining cautious. They're not giving mortgages away. They're just lending wisely.
If you buy wisely, you borrow wisely and you show your own  due diligence then the ideal house could be sat there waiting for you. Everything is relative.
Memories are short. Only 18 months ago the buying process was fraught with the horrors of up to a dozen buyers for every popular home. 7 out of 10 houses were rocketing above asking price. Their were more unhappy, "missed out again" buyers than happy ones.
Now you will have the time to even book a second viewing. House prices aren't soaring above asking price. The houses selling (genuinely in greater numbers than 18 months ago!) don't have multiple buyers but are selling for the right price and to the right people.
On the ground locally, sense seems to exist in the market despite the political turmoil surrounding and intellectualising it beyond any comprehension. Maybe everything really is OK.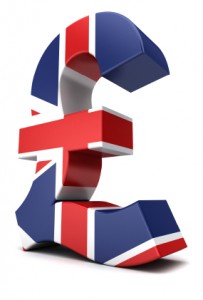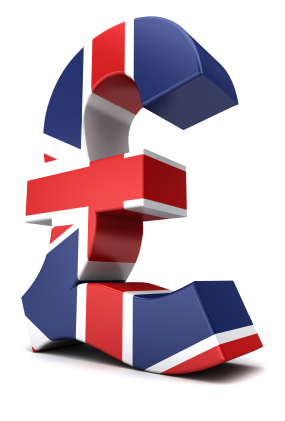 Kenilworth Branch
In just 12 months, Elizabeth Davenport have become established as one of the largest Kenilworth Estate Agents. Our branch on the corner of Warwick Rd and Waverley Road in central Kenilworth provides a fantastic base for our clients to liaise with us from.
We have already sold dozens of properties in Kenilworth and the surrounding area, with our unique style of marketing attracting much attention, mainly from buyers and homeowners who have been looking for something different, original and more importantly, something that works and gets properties sold in today's more difficult marketplace.
Our premises are open Monday to Friday, 9am - 5.30pm and also on Saturdays between 9am and 3pm. We also provide clients with accompanied viewing services outside of normal working hours, either in the evening and at weekends with Open Days taking place on both Saturdays and Sundays.
We look forward to working with you!
Coventry Branch
Elizabeth Davenport are High Quality Coventry Estate Agents with a prestigious head office located at 23 Warwick Row in Coventry City Centre. Established in 2009 they have quickly gained a reputation for excellent customer service and a very high percentage of successful sales.
If you wish to sell your property, please call our office on 02476 010105 and one of our representatives will be delighted to offer advice and to book an appointment for a free valuation and appraisal. The valuation is of course without any obligation whatsoever.
For those homeowners that decide to market their home through Elizabeth Davenport, the advantages include no tie-in period, professional photography, high quality brochures, a dedicated and motivated sales team and a very successful sales track record. Don't just sell with an Estate Agent, sell with a High Quality Estate Agent! Elizabeth Davenport - The High Quality Estate Agents.
We look forward to working with you!