High Quality Estate Agents in Kenilworth & Coventry
Sell or let your property for more with the award winning Estate Agents in Coventry & Kenilworth. Book your free valuation today and we'll explain several key reasons why you will benefit from marketing your property through Elizabeth Davenport.
Property Videos
The latest Marketing Technique
Featured Homes For Sale
A selection of our most recent properties for sale.
Show me more
Featured Properties For Rent
A selection of our most recent properties available to let.
Show me more
Latest Property News
Well we've seen  it with our own eyes.  We've opened the doors and we've shook the hands.  We've passed the keys into the palms of many 30 and 40 somethings excited to be leaving the capital for the size, space and peace offered here on our own doorsteps.  Now both Nationwide and the Resolution Foundation thinktank have statistically proven the exodus from London northward. With property prices down 5% year on year and with over 330,000 leaving the city last year  (ONS statistics, year ending June 2017), London is the only region in the country with falling prices with the average increase nationally being 2.2%.
The Midlands, most specifically Birmingham, but now Coventry and the surrounding towns of Kenilworth, Leamington Spa and Warwick have seen the highest property price increases over the last year with a regional average of 4.5%.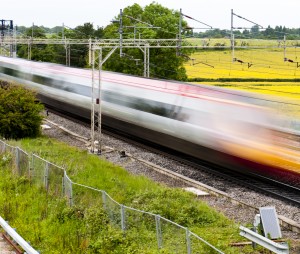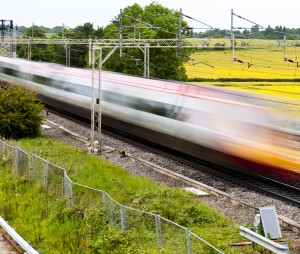 Infrastructure is vital. Investment in the city and the towns will reap rewards for all and the Rail network's part in this cannot be understated. Whether people live in or out of London they've still got to get there after all.
Closer to home though and on an emotional level, the appeal of a commute no longer than many travelling from Wimbledon to Wembley means that living in Kenilworth or Earlsdon  or Styvechale or Leamington Spa will offer substantially more living space for the pound. It will also offer a community that can see children raised in outstanding schools without a forty five minute traffic jam and a bill for £100 a day childcare.
The distance between us and London seems to be getting smaller every year. Whether or not Mash and Liquor will be sold at The Almanack or Millsys though could be a step too far….
Kenilworth Branch
In just 12 months, Elizabeth Davenport have become established as one of the largest Kenilworth Estate Agents. Our branch on the corner of Warwick Rd and Waverley Road in central Kenilworth provides a fantastic base for our clients to liaise with us from.
We have already sold dozens of properties in Kenilworth and the surrounding area, with our unique style of marketing attracting much attention, mainly from buyers and homeowners who have been looking for something different, original and more importantly, something that works and gets properties sold in today's more difficult marketplace.
Our premises are open Monday to Friday, 9am - 5.30pm and also on Saturdays between 9am and 3pm. We also provide clients with accompanied viewing services outside of normal working hours, either in the evening and at weekends with Open Days taking place on both Saturdays and Sundays.
We look forward to working with you!
Coventry Branch
Elizabeth Davenport are High Quality Coventry Estate Agents with a prestigious head office located at 23 Warwick Row in Coventry City Centre. Established in 2009 they have quickly gained a reputation for excellent customer service and a very high percentage of successful sales.
If you wish to sell your property, please call our office on 02476 010105 and one of our representatives will be delighted to offer advice and to book an appointment for a free valuation and appraisal. The valuation is of course without any obligation whatsoever.
For those homeowners that decide to market their home through Elizabeth Davenport, the advantages include no tie-in period, professional photography, high quality brochures, a dedicated and motivated sales team and a very successful sales track record. Don't just sell with an Estate Agent, sell with a High Quality Estate Agent! Elizabeth Davenport - The High Quality Estate Agents.
We look forward to working with you!