High Quality Estate Agents & Letting Agents in Warwickshire
Sell or let your property for more with the award winning Estate Agents. With branches across Warwickshire we deal with all property in the Kenilworth, Leamington, Coventry or Stratford areas. Book your free valuation today and we'll explain several key reasons why you will benefit from marketing your property through Elizabeth Davenport.
Property Videos
The latest Marketing Technique
Featured Homes For Sale
A selection of our most recent properties for sale.
Show me more
Featured Properties For Rent
A selection of our most recent properties available to let.
Show me more
Latest Property News
As election fever grips the nation, you may be wondering how the property market will be affected, either positively or negatively? House supply and demand don't seem to be at the top of the political agenda, falling well below Brexit, the NHS and other big issues in the debate.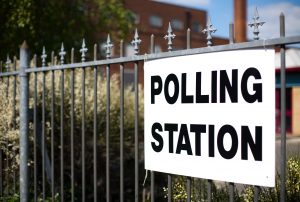 However, here are some interesting policy proposals which would directly affect property owners and tenants alike depending upon the outcome of the December 12th vote. Labour are proposing a shake up of Council Tax which will see the property owner be liable, not the resident. So if you own an investment property you would be liable to pay the CT all year round, even when it's tenanted. On the other hand, if you're a tenant then you wouldn't have to pay at all.
Labour also published a paper this year that hinted at removing private residence relief on Capital Gains Tax. If implemented, this would mean paying Capital Gains Tax when selling your primary residence. CGT would also be hiked up on second homes and investment properties, in line with income tax rates as a base line.
Meanwhile, whoever wins the election, a swift and decisive end to the Brexit impasse would certainly help the property market (and no doubt the economy as a whole), whilst most of our clients have decided to "get on with it" during 2019, the delays and dithering have put a small number of people off. In reality though, a high percentage of property sales are driven by necessity, people moving for work related or family reasons, people who are retiring or downsizing, as well as distressed sales and sales of estates. None of these sellers have the luxury of "choosing the perfect time" to move. End Result: a housing market that keeps moving forward. Overall, 2019 has been a good year and we expect 2020 to carry on in the same manner.
A majority government with a sensible approach coupled with a swift resolution on Brexit could be the beginning of something special….
Kenilworth Branch
In just 12 months, Elizabeth Davenport have become established as one of the largest Kenilworth Estate Agents. Our branch on the corner of Warwick Rd and Waverley Road in central Kenilworth provides a fantastic base for our clients to liaise with us from.
We have already sold dozens of properties in Kenilworth and the surrounding area, with our unique style of marketing attracting much attention, mainly from buyers and homeowners who have been looking for something different, original and more importantly, something that works and gets properties sold in today's more difficult marketplace.
Our premises are open Monday to Friday, 9am - 5.30pm and also on Saturdays between 9am and 3pm. We also provide clients with accompanied viewing services outside of normal working hours, either in the evening and at weekends with Open Days taking place on both Saturdays and Sundays.
We look forward to working with you!
Coventry Branch
Elizabeth Davenport are High Quality Coventry Estate Agents with a prestigious head office located at 23 Warwick Row in Coventry City Centre. Established in 2009 they have quickly gained a reputation for excellent customer service and a very high percentage of successful sales.
If you wish to sell your property, please call our office on 02476 010105 and one of our representatives will be delighted to offer advice and to book an appointment for a free valuation and appraisal. The valuation is of course without any obligation whatsoever.
For those homeowners that decide to market their home through Elizabeth Davenport, the advantages include no tie-in period, professional photography, high quality brochures, a dedicated and motivated sales team and a very successful sales track record. Don't just sell with an Estate Agent, sell with a High Quality Estate Agent! Elizabeth Davenport - The High Quality Estate Agents.
We look forward to working with you!