High Quality Estate Agents in Warwickshire
Sell or let your property for more with the award winning Estate Agents. With branches across Warwickshire we deal with all property in the Kenilworth, Leamington, Coventry or Stratford areas. Book your free valuation today and we'll explain several key reasons why you will benefit from marketing your property through Elizabeth Davenport.
Property Videos
The latest Marketing Technique
Featured Homes For Sale
A selection of our most recent properties for sale.
Show me more
Featured Properties For Rent
A selection of our most recent properties available to let.
Show me more
Latest Property News
After a quiet start to 2019, the local property market in Warwickshire has seen brisk activity with record numbers of properties being listed during May and June. In addition May saw both our offices agree a huge number of sales during the same period.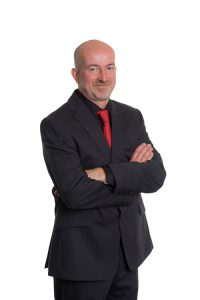 Rewind to February and March and the market was very quiet. It seems that a large number of homeowners were "waiting to see" (what happened with Brexit) and so what normally is a very busy time of year failed to kick into action.
Once Brexit failed to happen many sellers decided to simply get on with it and put their homes on sale. Most people are simply fed up with Brexit now and want to get on with their lives. This is certainly being reflected in all of the sales figures for the year.
If you are still "waiting to see" then you could be waiting for a long time. Now is a good time to make that decision and decide to move home. Prices are perhaps seeing a small correction at present so being realistic with your expectations is paramount, however don't forget that you can make savings on your onward purchase in a falling market so it's no bad thing.
For a no obligation, free market appraisal of your property call our Kenilworth Branch on 01926 298 298 or our Coventry Branch on 02476 010105.
Kenilworth Branch
In just 12 months, Elizabeth Davenport have become established as one of the largest Kenilworth Estate Agents. Our branch on the corner of Warwick Rd and Waverley Road in central Kenilworth provides a fantastic base for our clients to liaise with us from.
We have already sold dozens of properties in Kenilworth and the surrounding area, with our unique style of marketing attracting much attention, mainly from buyers and homeowners who have been looking for something different, original and more importantly, something that works and gets properties sold in today's more difficult marketplace.
Our premises are open Monday to Friday, 9am - 5.30pm and also on Saturdays between 9am and 3pm. We also provide clients with accompanied viewing services outside of normal working hours, either in the evening and at weekends with Open Days taking place on both Saturdays and Sundays.
We look forward to working with you!
Coventry Branch
Elizabeth Davenport are High Quality Coventry Estate Agents with a prestigious head office located at 23 Warwick Row in Coventry City Centre. Established in 2009 they have quickly gained a reputation for excellent customer service and a very high percentage of successful sales.
If you wish to sell your property, please call our office on 02476 010105 and one of our representatives will be delighted to offer advice and to book an appointment for a free valuation and appraisal. The valuation is of course without any obligation whatsoever.
For those homeowners that decide to market their home through Elizabeth Davenport, the advantages include no tie-in period, professional photography, high quality brochures, a dedicated and motivated sales team and a very successful sales track record. Don't just sell with an Estate Agent, sell with a High Quality Estate Agent! Elizabeth Davenport - The High Quality Estate Agents.
We look forward to working with you!