High Quality Estate Agents & Letting Agents ~ Kenilworth, Coventry, Leamington, Stratford, Warwick
Sell or let your property for more with the award winning Estate Agents. With branches across Warwickshire we deal with all sales or lettings properties in the Kenilworth, Leamington, Coventry, Stratford & Warwick areas. Book your free valuation today and we'll explain several key reasons why you will benefit from marketing your property through Elizabeth Davenport.
Award Winning Service
Why use Elizabeth Davenport?
Featured Homes For Sale
A selection of our most recent properties for sale.
Show me more
Featured Properties For Rent
A selection of our most recent properties available to let.
Show me more
Latest Property News
A think tank has looked at compelling evidence and found that the current boom isn't in fact driven by the Stamp Duty Holiday.
If you're a home owner, this is exciting news and suggests that any predicted lull in activity and prices is not going to materialise.
The Resolution Foundation found that those areas that would have benefitted most from the Stamp Duty savings didn't enjoy the best price increases, whilst other areas that received negligible benefit from the holiday had much higher price increases.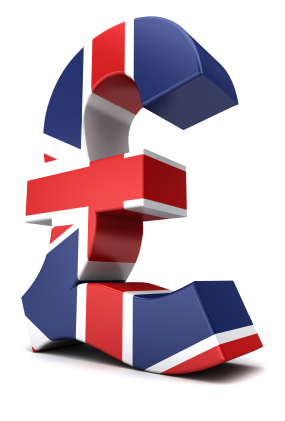 So if the current boom isn't driven by tax savings, what is causing all of the gains? It would appear that the main driving force is very low interest rates with many lenders offering deals below 1% and the increasing availability of finance and higher loan to value deals.
With no current indication that lending rates are likely to go back up again any time soon, this suggests that the market will remain buoyant and strong going into 2022.
If you're buying this is excellent news as you'll save thousands in interest payments whilst those who are selling will benefit from higher prices, especially if you're downsizing.
Great news all round in fact. For further help and advice on selling or buying your next home call our office and speak to an expert. We're here to help you.
Kenilworth Branch
Elizabeth Davenport are now established as one of the largest and most effective Kenilworth Estate Agents. Our prominent branch on the corner of Warwick Rd and Waverley Road in central Kenilworth provides a fantastic base for you to liaise with us from.
The unique style of marketing has attracted much attention, with your property advert being displayed on two video screens, one facing Warwick Rd and the other facing Waverley Road providing huge exposure for your home directly to Kenilworth residents and commuters passing through. Both monitors are special eye catching, high brightness screens. This is something that simply works and gets properties sold in today's more difficult marketplace.
Our premises are open Monday to Friday, 9am - 5.30pm and also on Saturdays between 9am and 3pm. We also provide clients with accompanied viewing services outside of normal working hours, either in the evening and at weekends with Open Days taking place on Saturdays.
We look forward to working with you!
Stratford Branch
Elizabeth Davenport Stratford Upon Avon Estate Agents is at Braithwaite House in Stratford.
The historic town of Stratford, Shakespeare's home town has a delightful array of properties which synchronise perfectly with the Elizabeth Davenport style of marketing. Beyond the town boundaries, the beautiful south Warwickshire villages and Cotswolds beyond attract discerning buyers and sellers alike.
If you have a property to sell, either in Stratford itself or the surrounding villages and area then call our experienced staff on 01789 549 549 and we will be delighted to arrange a no obligation appointment at a convenient time for you. If you require a Saturday appointment then ask our staff, we always do our best to accommodate Saturday valuation appointments.
Telephone hours are 9am - 5.30pm weekdays and Saturdays 9am - 3pm. Or you can email us at stratford@elizabethdavenport.co.uk
We very much look forward to working with you.
Coventry Branch
Elizabeth Davenport are High Quality Coventry Estate Agents with a prestigious head office located at 23 Warwick Row in Coventry City Centre. Established in 2009 they have quickly gained a reputation for excellent customer service and a very high percentage of successful sales.
If you wish to sell your property, please call our office on 02476 010105 and one of our representatives will be delighted to offer advice and to book an appointment for a free valuation and appraisal. The valuation is of course without any obligation whatsoever.
For those homeowners that decide to market their home through Elizabeth Davenport, the advantages include no tie-in period, professional photography, high quality brochures, a dedicated and motivated sales team and a very successful sales track record. Don't just sell with an Estate Agent, sell with a High Quality Estate Agent! Elizabeth Davenport - The High Quality Estate Agents.
We look forward to working with you!