Once you've marketed your property for sale and received viewings (all being well) the offers will start to flood in.
It's easy at this point to play buyers off against one another in order to drive the sale price as high as possible. However this is also an ideal opportunity to cherry pick the best buyer that can proceed to completion in the smallest time frame with the minimum amount of fuss.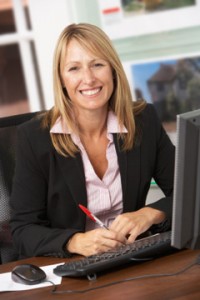 There are a number of factors that drive the suitability of buyers and these include (in no particular order):
Finances: does the buyer require a large mortgage or are they a cash buyer?
Chain Details: Does the buyer have a property to sell and if so how long is the chain?
Solicitors: Does the buyer already have a solicitor. If they do is it an established local practice or a cheap conveyancing warehouse found on the internet?
Your Estate Agent can advise you on the suitability of any particular buyer. The amount they have offered is clearly an important factor but you should strongly consider the buyer's circumstances and sometimes it may be better to accept a lower offer if the underlying circumstances are superior.
Having the luxury of multiple offers often depends on how good your Estate Agent is at attracting buyers in the first place and this as always comes down to the quality of the marketing materials and setting the correct asking price. Elizabeth Davenport are experts at maximising the number of viewings on a property and this in turn often leads to multiple offers and finding the best buyer. Call us today on 02476 010105 to arrange for your free, no obligation valuation.